//////////
About Us
//////////
Villainous Prop Shop has been in business since 2018. Collectively, our team has over 12 years of experience in art, design, and manufacturing. We are passionate about creating custom, made-to-order products sized specifically for you. Sign up for our newsletter and follow us on Instagram for the latest news, in-progress content, and some other surprises!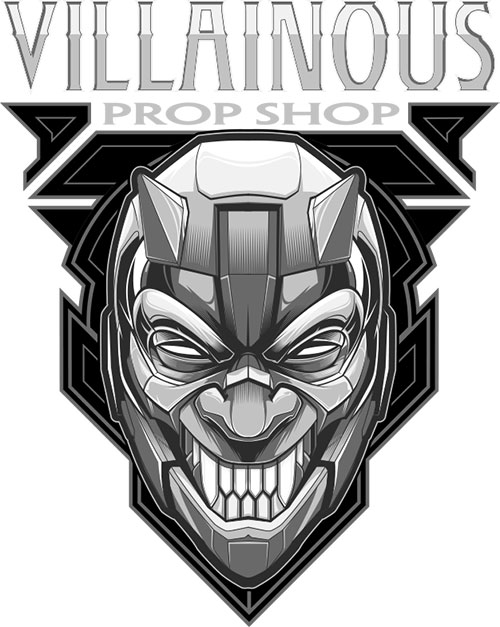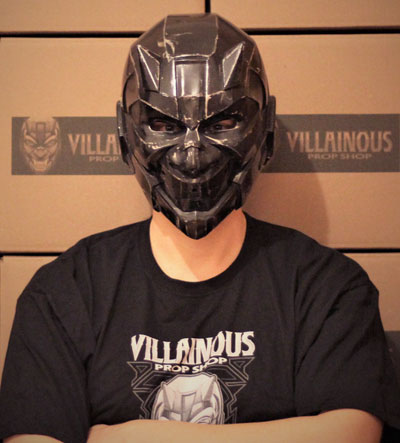 Peter Snyder aka Killonious
Growing up, I always loved helmets and masks from comic books, video games and movies. I wanted to learn how to make them myself. I learned how to digitally designing stuff by messing around with free trials of designing software and watching Youtube videos. In 2016, I found an 3D CAD software called Fusion 360. This software is the one I use to design most of my stuff now. From there, I learned how to use 3DCoat and Blender to fill in the gaps that Fusion 360 left. Right after learning how to design stuff, I got into 3D printing and started to print the helmets and masks I designed. During my time of learning how to design and using 3D printers, I met a couple of people online. With these friends, I turned my hobby into this store, Villainous Prop Shop.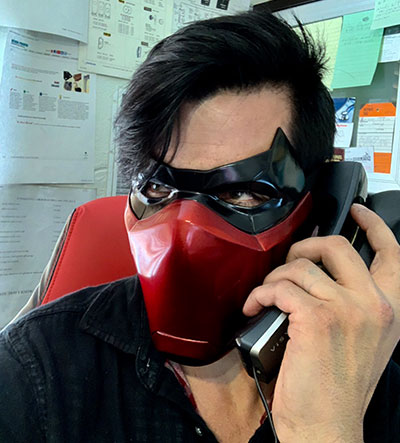 Jeffery Peck aka Vantas
Mid 30s nerd here! My name is Jeffery but I've gone by Vantas online since I was in middle school.
Having an artist background, I have always loved to come up with designs and finally took the dive into the 3D printing world. Met some amazing people and after countless tutorials/videos and following some very talented 3D modelers, here we are. 4 years later and I am still making stuff that I enjoy and also love seeing others wear as well. It's been an adventure and can't wait to see what else comes out of our awesome shop!
Jon

 Scott aka Purple Villain

Growing up, I was the kid that not only took everything apart but also found ways to put it back together again. Over time, I became
fascinated with reverse engineering these projects, striving to "Get it back in working order, if not better than it was before!".
Admittedly, with varying levels of success no less. So as much as it was a way to hide my, some would say," Villainous" deeds as a
destructive child. It did lead to my interests in different materials, art forms, and methods of production. This interest has bloomed in
both my day job as a Jewelry CAD Designer and my hobby of Cosplaying and Prop Making. Now that I've met Peter, and the rest of the "Villainous Prop Shop" crew, I'm ready to make strides in creating models and props for all to enjoy.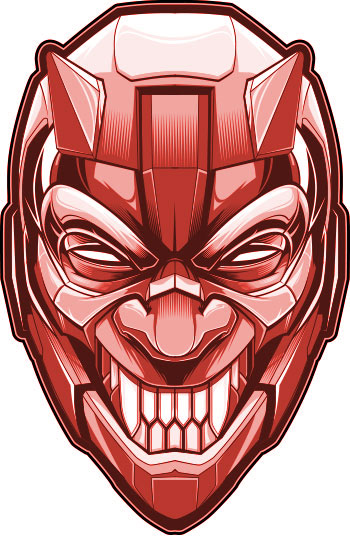 Elvis aka Sivl32
The Red Villain of Villainous Prop Shop. The guy you talk to on Instagram.
Like many of you I am a huge geek. I love giant robots, comics, cartoons, technology, and making. Growing up I would take things apart, attempting to figure out how it works or at least to scavenge parts that may be useful elsewhere. The bottom plate of fabric vertical blinds would often be victim of my tossing while pretending to be Gambit. Forks would be bent and tied to ropes when I was Batman and needed to grapple something, or to throw at my brother legs while attempting to trip him. These things were so cool to me.
Moving on in life I studied electronics. Thought It would be damn cool to make things that would end up in people's homes. I scored a job working on circuit boards, and the things we make are in almost every fast-food joint and restaurant. Not terribly exciting.
3D printers are now becoming more consumer friendly. I am fairly handy with electronics, so naturally I got a DIY 3d printer kit. I can be Batman! My taste matured; Red hood is way cooler, right?! I found this guy Killonious (Peter Snyder) who made what I was looking for. I bought his file; printed it, sanded it, cosplayed in it, and shared it online like many of you. He was local, and we quickly became friends. This led to me meeting Jimmy and conversing more often with Jeff. We would all of us constantly bounce ideas around and eventually it just made sense to team up. Thus, Villainous Prop Shop was born. We each contribute what we can, and so here I am, a Villain trying to make you a hero.